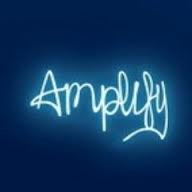 We're delighted to announce that we'll be presenting at the prestigious Amplify Festival in Sydney, on June 4th. as they say themselves,
'Amplify Festival acts as a petri dish for exploring: business innovation, skills, culture, leadership, disruptive technologies and marketplace trends.Attendees can part take in a range of interactive events including keynote presentations and workshops with business leaders, academics and AMP employees, hosted within Australia's leading financial services company, AMP.'
This year's theme is 'Shift Happened: Transformation Required'. There's a full list of speakers
here
.
The festival was launched recently, here's a clip: