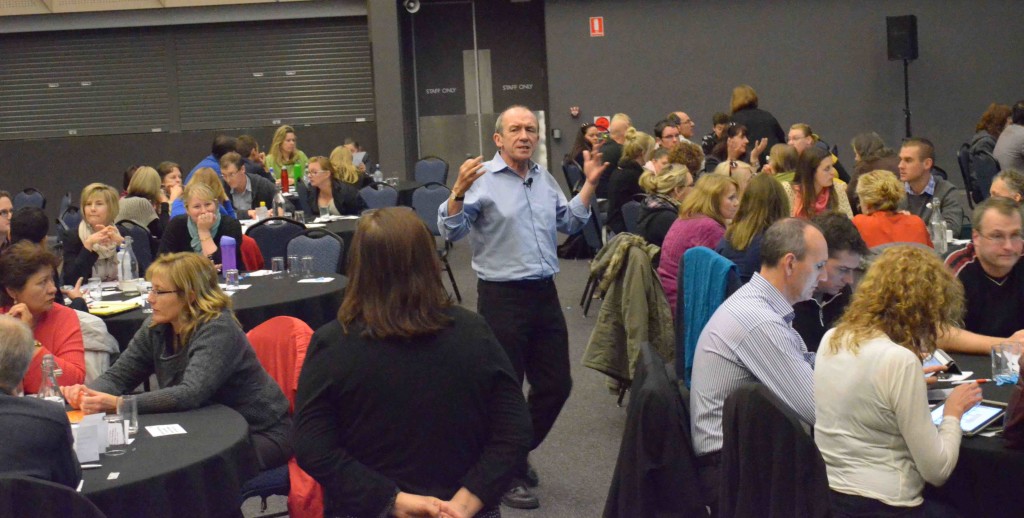 We've had a long-running association with schools in the Adelaide Hills region of South Australia.
It started in May 2013, when we were asked to facilitate a (very) large workshop for 350 school leaders at the Adelaide Entertainment Centre. The event followed a format we often use: a presentation/provocation from David about the challenges facing educators in a socially connected yet unpredictable world.
This was followed by a series of fast-paced workshop activities: on this occasion we were addressing a persistent problem for schools in the region: low levels of student engagement.
Whilst this was a large group to facilitate, we concentrated upon ensuring the group left with some clear actions to take back to their staff. During the intervening period we've been working with one of the focal point schools in the region – Birdwood High School – in embedding a rigorous culture of Project-Based Learning. We've also facilitated a number of events with the Torrens Valley Partnership (a cluster of schools around Lobethal)
Social tagging:
carousel