David's Book, OPEN, was published in November 2013, and has been on the Amazon best-seller lists ever since, and will be translated into Russian in 2015.. It has been critically acclaimed by leading learning experts. The book looks at the radical changes affecting the world of work, how we communicate and collaborate socially and asks 'what does this mean for the way we should now learn?'
OPEN Reviews:
"With an engaging wit and a clear mind Dave Price casts a penetrating light on how the new
dynamics of digital culture are transforming not only how we work and play but how we think,feel and learn. He writes with a sharp sense of social history and theory. But he argues too from deep practical experience as an artist, parent and noted leader in educational change. From every perspective 'Open' will open your mind to some of the real implications of digital technologies for how we live and learn in the 21st century."
Sir Ken Robinson
'Open' is  incisive and highly readable. It looks at how the mass collaboration made possible by the internet has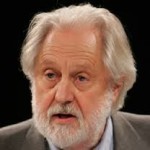 transformed the way we live, work and learn – and the immense opportunities that lie ahead if we can only find sufficient energy, imagination and commitment to seize the possibilities available in this increasingly 'open world'. Very strongly recommended!
Lord David Puttnam of Queensgate, CBE
" Open is just the kick up the backside that learning organisations have been waiting for. This funny, personal and to-the-point tour of the informal social and digital learning that's all around us is exactly the high-voltage reality-check all us teachers need. Whether it be 'learning and development' in commercial businesses or 'teaching and learning' in schools, we either wake up or we'll become the latest in a long line of dinosaurs."
Guy Claxton, author of What's the Point of School? and Building Learning Power.
Listen to an interview about OPEN in the Teachers Education Review:
"There a lots of books about learning, but there are hardly any that manage to put the
coming education revolution in a context that makes sense both emotionally and economically. OPEN is a tour de force that is by turns inspiring, shocking, highly entertaining, but above all practical. David Price combines the rare skill of understanding an institution without being institutionalised – a maverick thinker who can, through force of reason and humour coupled with long experience, make the job of re-booting education a fun one. He's just the kind of revolutionary the new world needs – one whose influence comes from putting the power to change things directly into your hands."
Mark Stevenson, author of 'An Optimist's Tour of the Future'
Please note we now offer training workshops around the theme of 'Going Open'. These can be tailored to your organisation's needs. Contact us to discuss your needs and for more information.
If you'd like to receive a free sample chapter of OPEN, simply contact us.