Speaking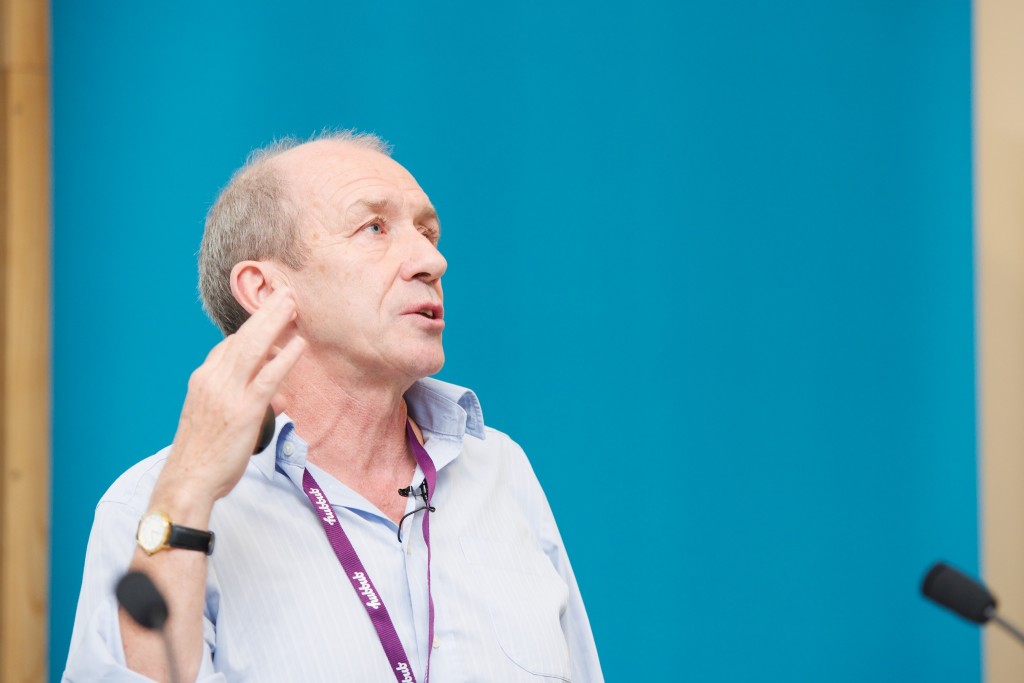 David has spoken at conferences and events all over the world. Since the publication of OPEN: How We'll Work, Live And Learn In The Future,  he has become an in-demand keynote speaker on the future of work, learning, and open innovation.
Each talk is tailored to the needs of the client – in both content, structure and style. You might  benefit from a presentation followed by a facilitated discussion, or  a structured conversation with your staff.
We're happy to create a talk to your specific interests, but typical topics include:
Going 'Open'  – practical strategies which build upon the themes of David's book 'OPEN: How We'll Work, Live and Learn In The Future.
An Education Fit for Purpose – Schools that judge their successes by their exam results are not preparing their students for the future. Employers like Google are not interested in what applicants know, but rather in what they can do with what they know.
The Engaging Organisation – Why engagement matters, and why organisations  themselves need to become engaging learning environments, in order to engage their employees/students
The Shape We're In – How great schools around the world have radically  redesigned their buildings, structure and culture to enable 21st century learning
Innovation in  Leadership – How to learn from the most innovative organisations in the world, and  unleash the potential of your workers
Enhancing Your Students/Employees Creativity – Disengagement (in the workplace and the learning space) is an epidemic which limits  our potential, and kills creativity. Learn how to remove the creativity blockers through practical, realisable, strategies.
Length: 1-3 Hrs
2016 Speaking Engagements Include:
Feb 20th New Delhi Zindadili Entrepreneurs Organisation
March 24th Canberra Association of Independent Schools
April 1st Dublin Innovation Academy, University College Dublin
April 6th Groningen, Netherlands
April 28th Cranleigh Culture Summit, UK
July 13th Sefton Music Hub, Liverpool
August/Sept Speaking/workshop tour of Australia
October 14th Houston TX, International Schools workshop
November 15th London, UK Worktech Conference