15th June 2017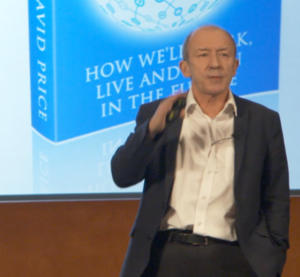 At the risk of sounding political, it's become apparent to me and my training partner, Clare, that the public sector programme of cuts in the UK has gone on for far too long, and schools are being starved of much needed resources. Tragedy upon tragedy seems to have hit the UK in the past few weeks and, sadly some of them can be attributed – at least in part – to the government's insistence upon austerity. But, with each tragedy, we also see our better selves emerge, as acts of generosity and compassion pour out of the British public.
Professionally, the impact of the education cuts has affected ourselves and many other consultants and trainers, based in the UK. We have plenty of demand for what we do – it's just coming from Europe, Australia,  USA, and many other countries – most schools, in England particularly, seem to now regard professional development as a luxury. And sadly, we're seeing England falling behind other countries in the educational innovation stakes. This saddens us immensely and, for the sake of our students, can't go on.  So, here's our small gesture in recognition of the dire state of school funding:
From the remainder of 2017 we will offer our training programmes on a 'pay-what-you-can-afford' basis to UK state schools. If what you can afford is nothing, that's fine – just cover our travel expenses and we'll come and work with your school. The list of programmes we are offering is listed below, but we're also willing to discuss any particular needs that you may have that, if you think we can be of help. Just contact us, and we can talk.
We can't allow austerity to compromise our professional obligation to keep learning. If you want us to come and deliver any of the programmes below, at rates you can afford, please contact us.

Pay What You Can Afford Programmes:
Innovation and Improvement Builder – A step-by-step process to building a culture of continual innovation and improvement in your school. This process is based upon the thinking of the management expert W. E. Deming, and has been widely adapted in fields such as healthcare, aviation, automotive industries, and sport. Our methodology is inspired by the Carnegie Foundation's 'Improvement Science' initiative and seeks to turn schools into self-sufficient communities of research, analysis and change.  A two-day workshop for all staff.
Design Your Future – How can Design Thinking approaches help schools to build effective programmes of change? This workshop takes Design Thinking to school middle and senior managers so that they can: a) deeply understand the challenges that are holding them back; b) identify where their energies need to be best place; c) collaboratively work on creative solutions, and d) set up ways to measure their progress. This is a one-day, highly practical, workshop.
Project Based Learning – PBL continues to enjoy a mixed reception in the UK, while being widely implemented in Singapore, Australia,  Canada, New Zealand and other PISA-leading nations. In the UK, outstanding schools like Hartsholme Academy, School 21, West Thornton Primary, XP, Gloucester Rd Primary and Stanley Park HS are among a growing band of schools demonstrating that it's not an either/or between skilling kids for the future, and getting good test scores. We've been training schools in how to implement and embed PBL in the UK for nearly ten years and offer two highly-practical programmes:
Introduction to Project-Based Learning – for schools that are new to PBL, the one-day programme (for the curious) introduces all the key concepts; the two-day version (for the committed) gives you everything you need to design and manage your first projects (Includes extensive resource pack).
Advanced Project-Based Learning – for schools that have either completed the introductory course, or have been running PBL for over a year. This two-day programme examines in depth the key components that drive higher-academic outcomes and better-quality products: Collaboration; Critical Thinking; Application of Knowledge; Assessment; Oracy & Learning Dispositions (Includes extensive resource pack)
An Education Worth Having: A Workshop For Parents – This  twilight workshop is aimed at parents who want to see the bigger picture: the context in which learning needs to take place. After a presentation, we take parents (and teachers) through a number of exercises that identify what really matters in learning, and looks at a variety of teaching and learning approaches, in search of greater parental involvement of their child's education.