Project-Based Learning
It all started in January 2010. Having heard about the High Tech High schools in San Diego, and having invited Larry Rosenstock (CEO of HTH) to speak to schools in the Learning Futures programme that I was leading, I was determined to see for myself. What I saw was so unlike the 'laissez-faire' approach to projects that gave PBL such a bad name in the UK in the 1980s, that I was convinced that PBL – when done well – was critical to successful student engagement.
Less than a year later myself and other colleagues from the Innovation Unit had taken a bunch of schools from England, and the effect was truly transformative. Over the coming months, I worked with Alec Patton (then of the Innovation Unit, now a teacher at High Tech High Chula Vista)  Rob Riordan, and Laura McBain (of HTH) to create 'Work That Matters' – a teacher's guide to Project-Based Learning.
Since then, we've been regular visitors to High Tech High, and have worked with other pioneers of PBL, including the Buck Institute and Ron Berger, of Expeditionary Learning.
So, what is it about PBL that makes us, not just trainers, but advocates? Well, let's face it: it's no silver bullet. And if it's done badly, it can make students less, not more, engaged. But with the right tools for planning and managing projects, teachers see that their students are gaining the skills they need for a modern world – after all, most adults spend their working lives working on projects, so why not start at school?
We've worked with primary, secondary and tertiary organisations in helping them make their students' learning more authentic through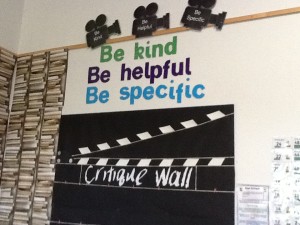 projects. We work, primarily through a couple of mechanisms:
1. Commissioned by a school or college to come in and work with their staff; (See how we did this with St Johns Park High School, in Sydney)
2. Work with an agency to host 'open' training events. (See how we worked with Hartsholme Academy and Big Picture Learning Australia)
There's also a 'ladder of participation which enables a number of options:
a) A one-day 'Introduction to PBL'  – this is suitable for schools, or practitioners who are new to PBL and unsure if it's right for them. We explain concepts, share tools and put participants through an element of a project;
b) The two-day version of the Introductory course – suitable for those who are intending to implement PBL. In addition to the skills acquired in the one-day version, participants plan their first projects and experience the drafting and critique process.
c) PBL Surgeries – after initial training, we recommend that schools and colleges work with us to ensure that PBL has the best chance of taking hold. Working with small project teams enables us to run 'surgeries' on project plans, reviews of previous projects, and  work with senior leaders on how best to support staff.  See how we worked with Kerr Mackie School in Leeds.
d) The PBL school – best done after a) – c), we work with schools who have sufficient confidence in PBL that they want to learn from the best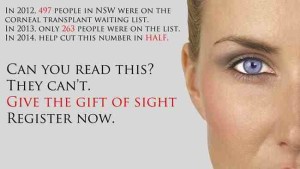 by seeing how their school can establish authentic real-world connections, draw in parents and community into presentations of learning and look the use of time, space and technology to deepen learning.
e) Deeper Learning Through Projects – this is our new 2-day programme for organisations that have established PBL as a fundamental way of learning, and now wish to go deeper. See HERE for more details.
What they say about our Project-Based Learning work:
"The best professional learning I've had in 20 years"
Participant,  PBL 2-day Training, School of Audio Engineering, Sydney
The skill in which you delivered the material with certainty and expertise without resorting to dense educational theorising was both refreshing and effective.
Dr Raffaele Marcellino, Director of Academic and Student Services, SAE
"PBL is really starting to be embedded into the fabric of the school – all teachers now have a full days release each term to allow them to plan and fine tuning their projects. We are even getting release time termly  to set our classrooms up!"
Assistant Head teacher Kerr Mackie Primary School, Leeds