Imaginary Worlds – BIG DRAW event
Clare produced a special event to launch BIG DRAW 2013 in Leeds. She worked in partnership with ArtForms, Leeds City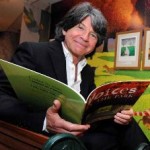 Museum, Leeds Library Service and Leeds College of Art & Design to present a hands-on interactive drawing and literacy day with two of the UK's most loved and acclaimed children's authors and illustrators, Anthony Browne & Nick Sharratt. The exciting day was held at Leeds City Museum and set against the backdrop of an exhibition of Anthony Browne's work: 'Through the Magic Mirror'  (presented by Seven Stories, National Centre for Children's Books).
6 primary school groups (180 pupils), HE students and members of the general public enjoyed: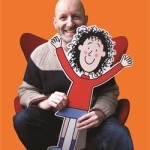 Lively presentations from Anthony and Nick about their work.
A chance to view the exhibition and speak to Anthony about his work.
Hands-on interactive drawing sessions delivered by Nick, where pupils talked about drawing pants and socks amongst other things!
Interactive story-time sessions led by Library and Museum Service staff using books created by Anthony and Nick.
BIG DRAW workshop sessions with students from Leeds College of Art & Design, where pupils experienced a fun and practical drawing session focusing on drawing and literacy.
Prior to the event, Clare worked with Leeds College of Art students, and trained them in leading a Big Draw workshop for primary pupils.
carousel