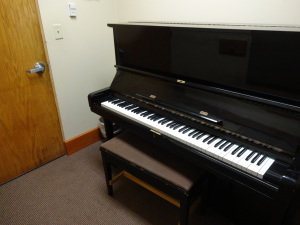 It's been a bad week for music teachers. The jailing of Philip Pickett for the horrendous historic abuse of students at the Guildhall School of Music and Drama, comes after 4 other instrumental teachers have been prosecuted during the past 12 months for abuses at the Royal Northern College of Music, and Chetham's and Purcell specialist schools. Emerging allegations at other schools suggest that the abuse of students was far from exceptional during the 1980s and 1990s. Perhaps just as disturbing was the unwillingness of the conservatoires and specialist schools to react to allegations at the time – a family whose daughter was taught by Pickett, in 1984, were told by the Guildhall to look elsewhere for a tutor as 'no one else had complained'. We'd all like to think that this sort of thing has been consigned to history, but the truth is we can't be sure, such is the private nature of instrumental tuition.
Conservatoires and specialist schools are intense, hermetically sealed environments. I've worked in them and always considered it a privilege to work with students who were so committed to being as good as they could be. But that dedication lends itself to an imbalance of power in the relationships between tutor and student. I've never hired anyone remotely like J K Simmons' compellingly vicious Terrence Fletcher in the Whiplash movie, but I've seen scores of students like Miles Teller, the drummer who practices till his hands bleed, in order to please Fletcher.
Young musicians will often choose the school they wish to study at, purely on the basis of who will be their specialist instrument teacher and how much time they will spend in their company. This can persuade such teachers that they have an unhealthy amount of prestige and power. When I worked at the Liverpool Institute for Performing Arts in the 1990s, we tried to abolish one-to-one tuition. The tutors were willing to teach in small groups, but it was the students who insisted upon their 'me' time.
I believe the time has come for music education organisations to call for the banning of individual tuition. Philip Pickett raped students in soundproofed studios – we cannot provide the circumstances which allow for the possibility of such horrors happening again. I'm not aware of any evidence which demonstrates the superiority of individual tuition over, say, small group teaching, so why do we continue to champion it? Ironically (or perhaps not) the academic who is the leading expert in instrumental-vs-group tuition is the Guildhall's current Vice-Principal, Prof. Helena Gaunt. I dug out a terrific paper Helena wrote on individual tuition, in 2007. In the light of this week's jailing of Philip Pickett, some of the concerns she raised then make for unsettling reading.
Music schools compete for the best students, so it would take  concerted action by all of our schools to get rid of individual tuition. But I believe we owe it to vulnerable, dedicated, music students to prevent the abuses of power, and of their trust, which can ruin lives.
Chetham's
>
Guildhall
>
Helena Gaunt
>
Instrumental Tuition
>
RNCM
>
Whiplash