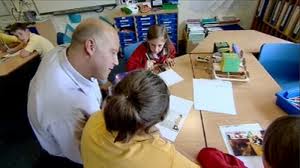 The Australian education system resembles the UK's in many ways – recently, and depressingly, by adopting policies which have already been proven not to work in the UK – but in at least one important area, they are leading the way, internationally.  I speak of their aspiration for greater parental engagement in schooling. I know of no other country where engaging parents is given such a high priority.
That said, I'm not convinced that the federal government is entirely clear on what they mean by parental engagement. And we ALL need to be clearer. Why? Because recent research suggests that home influence on student achievement varies between 60-80%, while the school accounts for only 20-40%.
Most information for parents, however, tends to focus upon what they can do at home to further their child's learning. Relatively little work has been done on how parents can influence what goes on in school. And this seems to be a wasted opportunity.
So, I've been particularly privileged to be invited by the Australian Parents Council to run a series of sessions with parents and teachers investigating how they can work together to create 'an education worth having'. I'm only a few days into a national tour, but I thought it might be useful to share some of the early findings.
The overwhelming sense I get is a mutual respect, between educator and parent, of their respective roles and responsibilities. But it's been known for some time that educational outcomes for children are improved when we get beyond respect, and into relationships. And to do that demands honesty and a willingness to ask tough questions of each other. Why, for example, do schools and parents collude in the homework myth, when there is almost no evidence to show that it improves academic performance? Why do many teachers bemoan the lack of parental interest in what goes on in the classroom, but metaphorically lock the door to keep parents out? Why do  some parents demand that the school develops the 'whole child' but select their schools predominantly on the basis of published test-scores?
There's a lot of work to be done to get beyond the perception of parents as fundraisers and cake-bakers (which has been their traditional input into the life of the school). In OPEN, I argued that schools needed to become 'global learning commons', seeing community organisations, parents and carers as active partners in a bigger moral purpose: preparing their kids for the world as it will be  in 10-15 years time, jointly engaged in purposeful work, shaping global citizens.
In Perth this week, I asked parents for their suggestions in building a more meaningful partnership. here are just  five of the most commonly voiced:
Greater parental access to classrooms during class time.
Being involved in making decisions, community collaboration, being educated in the teaching methods of the school
schools to provide a context and understanding of the objectives for homework
A shared understanding that teachers/schools are not the font of all knowledge – value the input of parents and community
Bring in parents to share their skills.
All of these are actionable, and when I worked with school principals the following day, they came up with many similar aspirations. So, what's stopping us?
One clear blocker is the existing vehicle for school-parent communication: the parents evening, dismissed by parents as 'the five-minute speed-dating exercise'. I'm yet to find a teacher who likes it either. So, get rid of it. How much better would it be to show, and interrogate student work, or to simply do what we did in Perth – talk about learning principles, show differing teaching approaches, discuss the skills kids will need in order to compete in a global employment market. At the end of the evening, I asked if anyone in the room had ever taken part in a similar meeting to learn about learning. Not a single hand went up.
This seems to be an opportunity spurned, and it's really easy to fix. Real parental engagement, starts with a dialogue about learning, and the prized couldn't be greater. As John Dewey said, "education is not preparation for life; education is life itself." However, we should also remember Tagore's advice: "Don't limit a child to your own learning, for he was born in another time."
We can only determine what makes 'an education worth having' through schools, parents and communities working, and talking together. So, let's get started. What have you done, as a parent, teacher or business/community representative, to help deepen parental engagement that we can learn from?