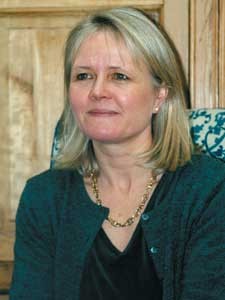 Ten years ago today, December 26th 2004, I was guiding my two sons through the streets of Venice. Along with their grandparents, we'd decided to spend Christmas in that beautiful city. Our visit coincided with the 'aqua alta' – the high tides that  require St Marks Square to temporarily put out raised planks of wood that form makeshift boardwalks to allow tourists to avoid getting wet. It had been cold and dank in Venice so, truth be told, we were ready to head back to the UK.
The minor inconvenience of an entirely predictable high tide was put into sharp perspective, on our return to Leeds Airport, when we learned of the apocalyptic horror that was unfolding in the Indian Ocean. My JFK moment came in the back of the taxi taking us home when I heard on the news that the tourist resort of Khao Lak, in Thailand had been badly hit by the tsunami. I'll always remember that moment because my friend and colleague, Jane Attenborough, was there on holiday.
Jane was arts officer at the Paul Hamlyn Foundation and I'd been working closely with her in setting up an experimental music project called Musical Futures. it was a difficult initiative for me, as project leader, to set up, and there were a number of times that Jane had to convince me not to give up on it. Jane's unflinching commitment to making that project work shone through every conversation held with her – her intense desire to make high quality music participation available to all young people meant that naysayers and waverers never stood a chance. Writing an obituary, Lord Moser – the project chair and now  Musical Futures co-chair with Sting – described her intensity and wisdom: Jane had a phenomenal breadth of understanding of the arts in Britain.
She also had the most uninhibited, infectious and endearing laugh I have ever heard. You heard that laugh well before Jane appeared in a room.
It's been ten years since she, her mother-in-law and her daughter were swept away – an unimaginable burden for her husband Michael Holland to bear. Her father, Richard Attenborough, wrote  of the devastating effect their loss had on the family. For my part, I still miss Jane and deeply regret the fact that she never got to see Musical Futures become a globally successful initiative, enabling over a million young people, to follow their passion for music. She would have also loved to have seen the project (supposedly a fixed term 3-year project) enter its 12th year, about to become an independent not-for-profit social enterprise. None of this would have been possible without Jane's vision and enthusiasm.
It's often said of the tsunami – probably the most devastating natural disaster humankind has experienced – that an undue amount of attention was given to the loss experienced by families in the developed world, and not enough to places like Banda Aceh (a city which lost 167,000 residents). That's probably true but you can only remember, and pay tribute to, those you've known. I'm privileged to have known Jane, and whatever the Musical Futures project goes on to achieve is due in large part to her initial vision and commitment.
Jane attenborough
>
Lord Moser
>
Musical Futures
>
Richard Attenborough
>
Sting